Guardian Life Insurance
With up to $1.5 million cover available (depending on your age), you can be confident knowing your family can maintain their current lifestyle if you pass away or become terminally ill.
You can apply for ongoing cover over the phone, just by answering a series of health and lifestyle questions – with no medical exams or blood tests required on application. For even more protection, optional cover is available for Serious Illness Insurance, Total & Permanent Disability Insurance and Children's Insurance so you and your family are financially protected, even if your health changes.
If it's worth planning, it's worth protecting
Whatever your future holds, Guardian Life Insurance can help protect you and those you love the most.
Lifelong cover with no age expiry
As long as you pay your premiums, you can renew your policy every year once accepted, ensuring your family remains covered (some optional covers may expire).
You choose the payout amount
Choose a benefit amount between $100,000 and $1.5 million, depending on your age. Your family can use this to help cover expenses if you pass away or are diagnosed with a terminal illness. Cover is for death by any cause (excluding suicide in the first 13 months).
Open to Australian residents aged 18–64
Apply over the phone with no complicated forms or medical exams to worry about.
Single or joint cover options
Both single and joint policies available, so you can tailor your policy based on your family's needs.
Complete benefit paid out for a terminal illness
Entire Life Insurance benefit paid in advance for terminal illness (if you're diagnosed with a terminal illness with less than 12 months to live), which can help cover medical bills and support your family financially during a difficult time.
$15,000 advance funeral benefit paid
While your claim is being assessed, we'll pay $15,000 to your loved ones so they can settle any final expenses or begin planning your farewell.
Interim accidental death cover
We'll cover you for accidental death for up to 30 days at no cost if we need more time to assess your application after you apply.
We also offer Guardian Term Life Insurance if this product isn't suitable for your needs. You can apply for cover and purchase a policy straight from your device in minutes.
Some things you should know
Excludes death or terminal illness as a result of self-inflicted injuries in the first 13 months.
Help protect the lifestyle your family loves
Award winning insurance
At Guardian Insurance we take pride in being recognised for delivering quality, award winning insurance to Australian families.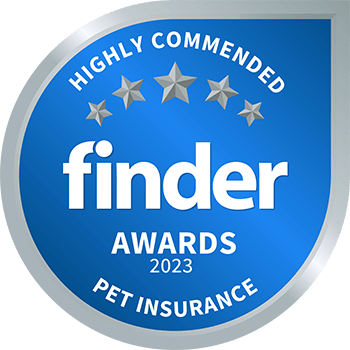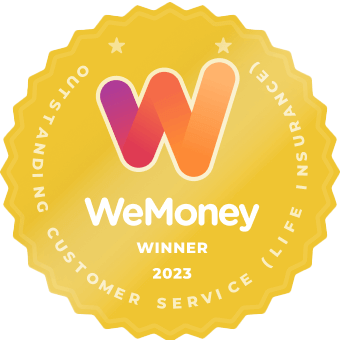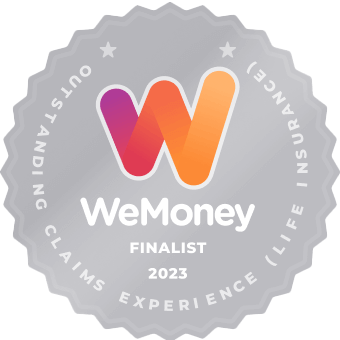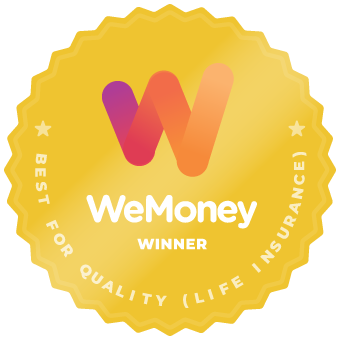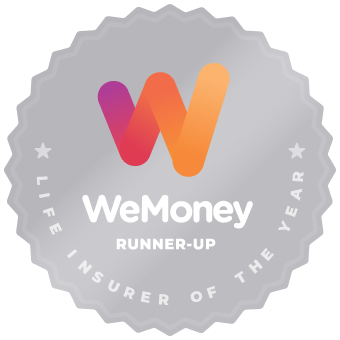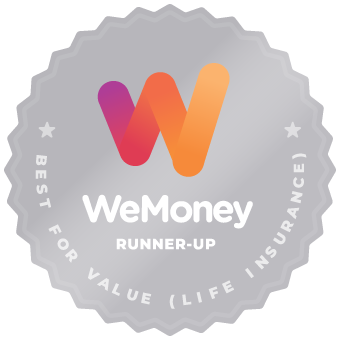 Why Guardian
Led by experience
We've been helping savvy Australians protect their life's work for over a decade. You can rely on us.
Easy application
We offer straightforward insurance products that are easy to apply for, so you can take out cover with as little delay as possible.
Hassle-free claims
Enjoy a quick, simple claims process with the support of our friendly customer service team. We're here for you.
Built on trust
Guardian Insurance policies are backed by some of the world's most trusted underwriters. You and your family are in good hands.
Frequently asked questions
I'm healthy, why would I need life insurance now?
Life is unpredictable and we never know what lies around the corner. If you wait until you are unwell, the cost of getting life insurance could substantially increase, and it may also be difficult to obtain. Once Guardian Life Insurance is in place, you will have continuous cover for life as long as you pay your premiums on time (some optional covers may expire), regardless of changes to your health or pastimes.
How much cover can I get?
How does the indexation benefit work?
How does the terminal illness benefit work?
Are there any optional benefits I can add to my Guardian Life Insurance?
Apply for cover today
Get a quote today to help protect your family's future. Or, we can call you back at a more suitable time to discuss your cover options.