How to change careers in your 40s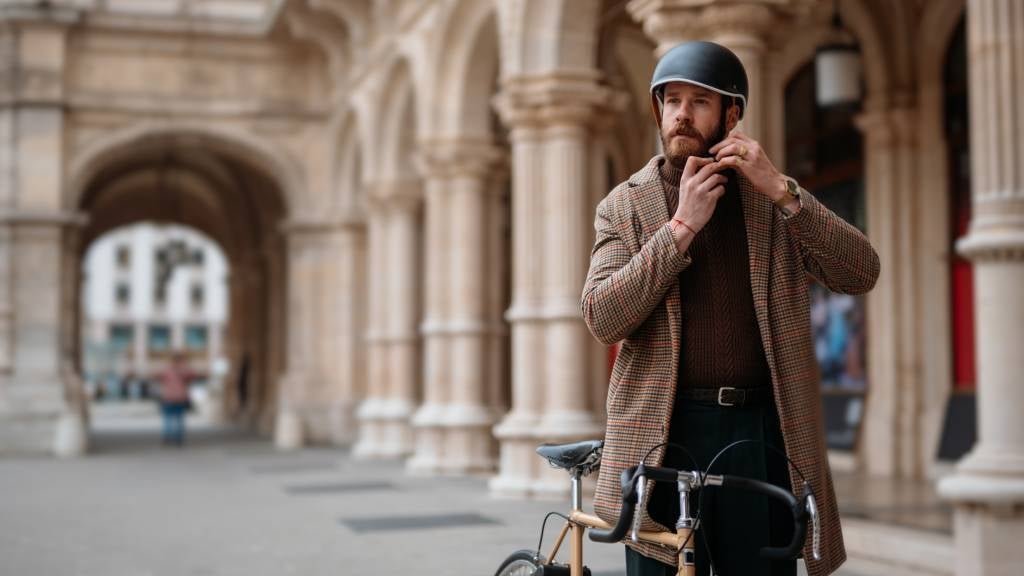 Uprooting your life with a career change can be terrifying – especially when you've spent years working in the same industry. But whatever the reason behind wanting to make a switch, changing careers in your 40s can come with a variety of benefits, including greater overall wellbeing. Here are some tips on how to make it a success.
Advantages of a mid-life career change
Switching jobs if you aren't satisfied with the work, the pay, the people – or any number of other reasons – is completely normal no matter how old you are, but completely changing careers can be even more daunting. The truth, though, is that it shouldn't be! In the decades to come, it's predicted that young workers in Australia will potentially have 18 different jobs over six different careers in their lifetime.
When you are older, it can be scary to think about a career 'reset'. After all, you may have to go back to study, impact your financial health and also start from the bottom rung of your new industry. But there are also plenty of benefits to consider:
Increased job satisfaction: Changing careers in your 40s can lead to finding a job that aligns with your specific passions and interests, which will ultimately lead to higher job satisfaction.
Better work-life balance: If it's not possible in your current career, switching to a different industry can help you pursue a better work-life balance.
Improved financial stability (eventually): After you have upskilled yourself and start forging your new career, there's the potential for a higher salary, more robust job security and ultimately better financial stability.
Personal growth and development: A new career can offer the chance to learn new skills and gain new experiences, leading to personal growth and development.
New network and connections: A mid-life career change can also mean you build new relationships and connections in a different professional setting.
4 industries to explore for your new career
Healthcare
With 15% of the Australian workforce operating in the healthcare sector according to 2021 census data, it's an exciting and fast-paced industry with a range of job opportunities. Whether you want to work directly with patients or shift into a back-end role, there are lots of options including nursing, medical assisting, healthcare administration, IT and more.
IT
The demand for technology-related jobs is growing exponentially, so this could be one way to future-proof your career in your 40s. Especially as AI is expected to eliminate many positions across other industries, a job in software development or data analysis could be a great fit.
Education
Do you have a thirst for knowledge and a passion for helping others? Then making the switch to a career in education, whether that's as a traditional classroom teacher or something more data-focused like an instructional designer, is well worth exploring.
Social services
If you are looking for an industry where workers are in demand, social services could be a good fit. As a social worker, your career revolves around helping others and making a difference in your community. There are also other types of jobs like counselling, managing a non-profit, or becoming a policy analyst.
Top tips on how to successfully change careers in your 40s
Have you been thinking about the possibility of switching careers, or are you on the verge of quitting your current job and jumping into something completely different? Make sure you do your due diligence and protect yourself throughout the transition. Here's some things to consider and focus on initially:
Evaluate your current skills and interests: Before taking the plunge, take enough time to reflect on your skills, your experience and what you enjoy doing. Not only will this identify potential career paths that align with your passions, but it will also clarify whether you will need to spend time studying before entering another industry.
Do your research and build a network: Research the industries and job roles you are considering – make sure you read first-hand accounts from people in the industry about what to expect. It's also a good idea to reach out to people working in those fields, not only to learn more but also to start making industry connections.
Update your resume and LinkedIn profile: Spend time refining both your resume and LinkedIn profile to ensure they accurately reflect your skills, experience and future aspirations.
Start training or enrol in a relevant course: Depending on the industry you are planning to switch to, you may need to do some upskilling or invest in additional education.
Trust in yourself and take small steps: Making a career change – especially in mid-life – can be emotionally overwhelming. Rather than staring at the 'big picture', instead focus on taking small steps in the beginning. Could taking on freelance or part-time work in your desired industry help you formalise your plans before making a full transition?
Keep an open mind: Flexibility is a must if you plan on making this switch successful. Stay open to new opportunities and be willing to consider positions that may be different from your previous roles. Who knows? They might lead to a more fulfilling career.
Who to turn to if you need advice
Know that on this exciting but challenging path, there will be good days and bad days. So to assist you in seeing this through to the end, it can be helpful to have the support of your loved ones. Your friends and family can be a rock to lean on, especially when you are experiencing struggles. They may even turn into a valuable source of information and referrals.
Reaching out to experts is also a smart move. A career counsellor or life coach can help you really clarify your skills and interests, and then create a plan for changing careers. Similarly, reaching out to professionals working in your chosen industry can provide valuable insights and advice. They may even be able to help you build a network of valuable contacts.
Finally, if you are still employed then take some time to speak to your company's HR leader. They may be able to point you in the direction of any internal opportunities that may suit your ambitions, and they could even invest in your future with retraining support.
A rewarding change
Making a career change in your 40s can be full of excitement and all kinds of emotions. But with the right planning and a clear goal in mind, it could also be the most rewarding thing you ever do.
Any major life event or lifestyle change means it could be time to review your life insurance policy. If you are looking for a new policy or want to switch to a different provider, Guardian Insurance gives you several options. Talk to the team at Guardian Insurance today or consider requesting a quote for life insurance online.
16 Mar 2023