Doing death differently: How to plan a modern funeral service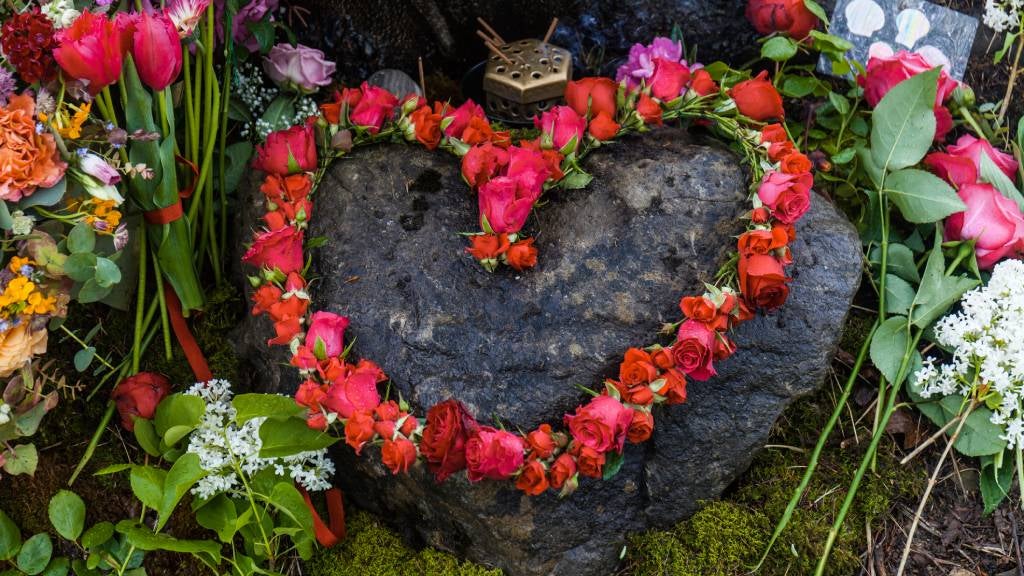 While some Australians prefer a more traditional funeral service and burial ceremony, there is a rising preference for modern, non-traditional funerals. Known as 'humanist funerals', they act as a celebration of the deceased's life without religious elements. We look at the rising popularity of modern funerals and what they may include, as well as the latest funeral trends. With this information at hand, you can plan your ideal funeral service.
What is a humanist funeral?
With recent statistics showing changes in religious diversity, it comes as no surprise that humanist funerals are on the rise in Australia. These non-religious ceremonies focus more on celebrating the life of the individual rather than religious aspects, such as readings from the Bible, sermons and other traditional rites.
Humanist funerals don't necessarily have to be very different from traditional services – although in many cases they are. It is up to the individual and their loved ones to decide how the funeral will proceed. The person who's life is being celebrated doesn't need to have been a humanist to have a humanist funeral. The service simply becomes a meaningful, thoughtful celebration of life shared by those who most loved the deceased.
Common features of modern, non-religious funerals
Unlike some of the more traditional and religious types of funerals, there is no 'set' way of having a modern funeral. It's open to interpretation and may involve many different elements. However, some common features of a modern, non-religious funeral may include:
Musical tributes: Including the deceased's favourite songs, or music that reminds friends and family of special moments they had with the person who has passed away.
Special readings: Loved ones may do non-religious readings, such as poems or excerpts from the deceased's favourite books.
Unique locations: Many modern funerals are held at places of special significance to the deceased. This could be by the beach, a quiet park, or even the family's home.
Symbolic acts: From tree planting to scattering the ashes at a special location, modern funerals typically include symbolic acts rather than the more traditional burial ceremony.
Latest funeral trends in Australia
While non-religious funerals are becoming more common across Australia, people are also exploring other funeral trends for themselves or their loved ones who have passed.
Eco-funeral trends such as green headstones and being buried in living memorial forests are imaginative ways to bring a sense of self – and a powerful environmental message – to your final farewell. Others are choosing biodegradable caskets, or building their own coffin to help process the finality of death.
Beyond the green funeral trends, there are several other ways people are choosing to say goodbye:
Hybrid funerals: With the COVID-19 pandemic forcing many Australians indoors, some families were unable to attend their loved one's funeral. While not a perfect solution, the internet has allowed for hybrid funerals to take place so everyone important to the deceased can attend the ceremony virtually.
Fireworks: While some people wish to be cremated and have their ashes scattered at a special place of importance, some funeral providers are now offering a 'fireworks' alternative, where the deceased's ashes are sent high into the air and scattered by way of a beautiful fireworks display.
Jewellery and more: Other funeral-related providers are offering ways to keep the spirit of loved ones alive – from pressing the ashes into jewellery, to mixing them with ink to be used in a tattoo.
Important decisions when planning a funeral
No matter what type of funeral you decide to have, there are several factors you will need to consider, such as:
Your final resting place: What do you want to happen after the ceremony? From cremation or burial in a cemetery, to scattering your ashes or having a green burial.
Involvement of loved ones: It's recommended that you leave clear instructions about how you want your funeral to be carried out. Also spend time discussing your wishes with family and friends so they don't have to make difficult decisions during a challenging time.
Who will take care of everything: Decide who you want to manage the funeral arrangements, and keep in mind the emotional state of your loved ones. For example, your partner may not wish to run everything while they are mourning your loss. Also choose who you want to oversee the ceremony, and who will manage burial/cremation.
How it will be paid for: Losing a loved one is incredibly hard, but having to deal with out-of-pocket expenses and high funeral costs can make a stressful time even worse. Consider how the costs can be managed by them.
It pays to plan ahead
No one enjoys discussing their own death, let alone planning their own funeral. However, to ensure you get the send-off that's right for you and your loved ones aren't stressed about funeral arrangements and costs at an already-difficult time, it's wise to plan ahead.
With funeral insurance, you could be helping the people closest to you arrange the perfect farewell when you're gone. Guardian Funeral Insurance provides cover for up to $15,000, which can be used by your loved ones to cover your funeral costs, so request a quote online or call 1300 709 560.
2 Aug 2022