Getting a life coach: The pros and cons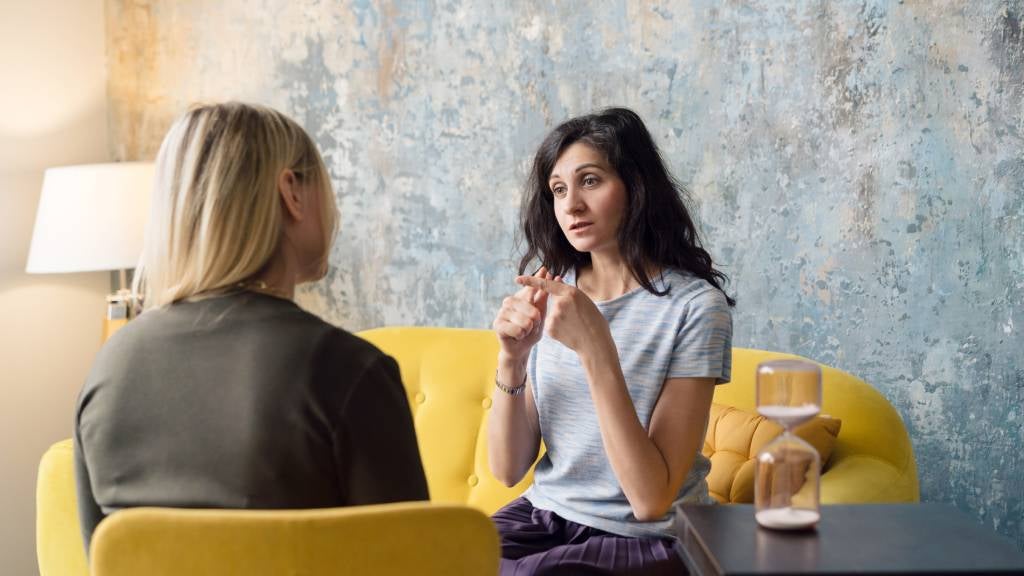 Life coaches are trained wellness professionals who support their clients to achieve greater fulfillment and overall wellbeing. They can help you work through challenging life events, while also creating accountability frameworks that can be applied to everyday life. While not for everyone, a life coach could help you make positive progress in your life. We will look at the pros and cons, as well as what you need to consider when searching for a life coach.
What can a life coach offer you?
Life coaching is a booming business – according to the 2020 ICF Global Coaching Study, life coaching is a $2.85 billion dollar industry, a huge increase of 21% since 2015. But what can a life coach actually do for you?
Life coaches provide a range of services depending on your individual needs, supporting their clients in everything from work, to family life and relationships, financial health, and setting and sticking to long-term goals.
Importantly, life coaches act as a sounding board to help define your goals, no matter what part of your life you want to improve. They provide an outside perspective to help illuminate potential roadblocks to success, as well as things that may be holding you back from living a more fulfilled life. Once they have a firm understanding of your aspirations, they can help you define a robust strategy to overcome any obstacles and achieve permanent change.
Pros of having a life coach
While you might already have a general idea of what you want to get out of your life, a life coach can help you define and set appropriate goals. Over the long term, it can be difficult to stay motivated – especially when you hit setbacks – so a life coach can guide you through the process of setting goals and then help you stay focused to achieve them.
As they are not a friend or family member, they will provide honest and unbiased feedback. This subjective input can help you on your growth journey, as a life coach is able to be completely honest about what you need to do – and what you need to change – in order to get where you want to be in life.
A good life coach will also challenge you to think differently and explore your options. Critically, they will hold you accountable and won't be afraid to deliver challenging feedback to put things into perspective. Whether you want to grow your wealth in order to retire young or are trying to heal from the loss of a loved one, they can help you embrace accountability as a sense of pride in your life – rather than being a burden that you constantly avoid.
Cons of having a life coach
Despite the many benefits a life coach can offer, there are drawbacks as well. To derive the most value from the experience you'll need to work with your coach for more than a few days or weeks, so the cost of hiring a life coach can add up over time.
There is also a lack of regulation around how credentials are obtained and who can determine an individual's qualifications to call themselves a life coach. This can lead to dodgy practitioners scamming people out of their hard-earned money without supplying them with a quality service. To overcome this drawback, make sure you read reviews from former clients and have a thorough conversation with any potential life coach before you hire them.
Questions you should ask a prospective life coach
If you are ready to find a life coach, it's important to do your research to make sure they meet your specific needs. Here are three questions you should ask when considering a specific life coach:
What is it like to be coached by you? It's important that you and your life coach are a good fit. You will need to respond well to their coaching style in order to have a successful outcome. Find out whether their approach is more active (i.e. proactive about reaching out to you on a regular basis, encouraging you to reach your goals) or passive (i.e. more of a guide who stays in the background). You also want your coach to hold you accountable for your goals, not just to be a 'yes man' or a friend.
What are your qualifications? It's perfectly reasonable to enquire about a life coach's qualifications and ask whether they're a member of any accredited professional organisations or recognised life coaching networks. You may also find it valuable to speak to their former clients for more insight on their capabilities.
What are your rates? It's important to know how much a life coach is going to cost you, particularly if you plan to work with them for an extended period of time. It's not offensive to ask this question – on the contrary, ascertaining this information before you begin can help you save time and emotional turmoil if the decision is not financially viable.
Taking the first step toward change
Having a life coach can help guide you on a more positive path forward, or simply give you the tools to be more accountable in your everyday life. However, make sure you weigh up the pros and cons before deciding on whether it is the right decision for you.
While a life coach can support you through many of life's challenges. a life insurance policy can support you and your loved ones, providing financial protection should the worst ever happen. Guardian Insurance gives you more options than ever to help safeguard your family's future. Get a quote online or call 1300 709 560 to get started.
2 Aug 2022