Are you in good financial health?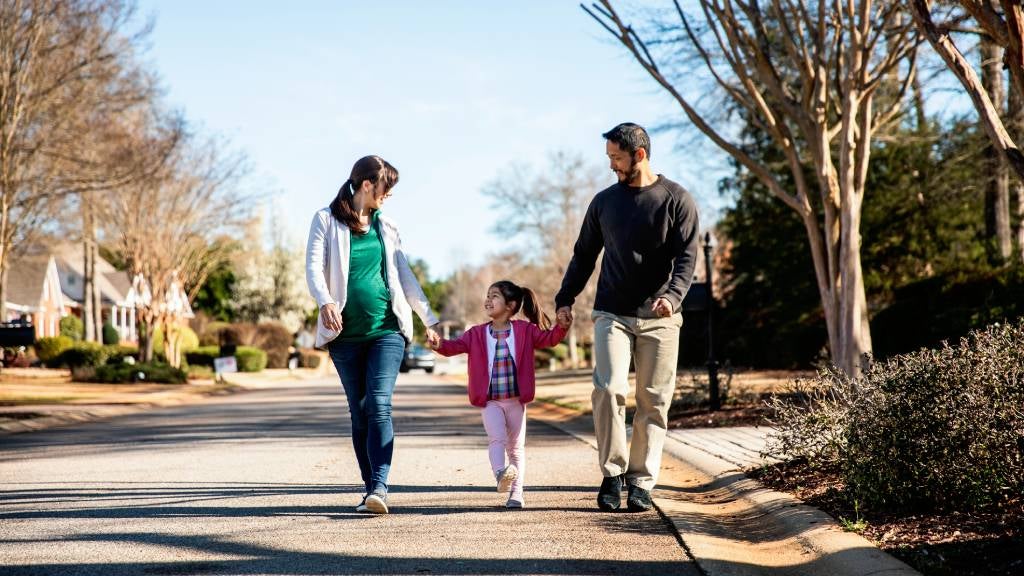 Is your bank account making you unwell? It might sound unusual, but evidence from studies indicates that there is a clear link between your finances and your mental wellbeing. Given that mind and body are increasingly accepted as being entwined, it means that if you improve your financial health, then you could actually be enhancing your overall wellbeing.
So, what is the evidence? Head to Health, an Australian Government initiative, has found that financial safety often brings security and peace of mind. When combined with leisure time and enjoyable activities with your friends and loved ones, it can enhance a person's state of mind and wellbeing. This indicates that even if you're struggling to budget now, potentially off the back of COVID-19 induced financial stress, there is hope on the horizon which could start with checking your financial health.
So, what happens when you aren't aware (or honest) about your current financial position? Well, you can become 'money-stressed'. It's not just a phenomenon identified by some financial institutions, even the Department of Health has reported on how financial woes and mental health are related.
They identify the following as symptoms:
Arguing with friends or family about money
Trouble sleeping
Feeling anger or fear
Mood swings
Tiredness
Lack of appetite
Starting to isolate from others
Of course, these signs can be a result of other issues in your life, but if you suspect money is the root cause, then it might be time for a check-up.
What is good financial health?
Investopedia is a financial publisher that defines good financial health as, "a steady flow of income, rare changes in expenses, strong returns on investments that have been made, and a cash balance that is growing and is on track to continue to grow."
In addition to this definition, here are 4 markers that might come up as an indication of your financial health:
Feeling in control of your finances; this means understanding where and when your money is being spent and paying your bills on time.
The ability to deal with unexpected costs like your car breaking down, or funds to visit a sick relative overseas.
Being on track to meet your goals and to plan for the future.
Flexibility to make financial choices such as being able to move jobs without feeling trapped.
Why is it important to have good financial health?
As we touched on earlier, financial woes can cause undue stress, and so it's fair to assume that if your finances are in a healthy state, you're likely to be much happier.
And if happiness seems a stretch, being in a good financial position will certainly give you more resilience to cope with life's ups and downs. Having some breathing space financially gives you options to deal with other potentially stressful situations.
Research repeatedly indicates that financial health and physical well-being go hand-in-hand, and many draw a clear link between financial health and physical well-being.
How can you test your financial health?
Do you feel in tip top financial shape? Here are 9 questions you might want to ask yourself and answer honestly:
Do you live within your means?
Do you have a budget?
Do you stick to a budget?
Do you pay your credit card bill every month?
Do you have savings?
Have you got any investments?
Have you got insurance?
Have you written a will?
Do you have anyone giving you financial advice?
If you can only answer half (or fewer!) of the above, then it could be worth doing some work on your financial health. While all of these points may not be relevant to your personal situation, focus on this list and where the gaps might be within your own life and circumstance. If you find that you're lacking in any of these areas, or you see room for improvement, consider getting professional guidance. Moneysmart has a great resource that can get you started on the process and lead you to someone accredited who can give formal financial advice.
What do you do if you're not in good financial health?
If you feel you could have made better financial choices in the past, it's important to know that it's never too late to turn this around and start improving your situation.
Here are some things you can do to help improve your financial health and get back on track to achieving your financial goals:
Planning for expenses
Reducing or eliminating unnecessary expenses
Saving for future goals
Spending more wisely
Planning for emergencies
The main goal is to take an interest and make a start on fixing anything that seems less than ideal. None of the solutions are things that you haven't heard of before, or that should surprise you, they're just about making small changes every day until they start adding up.
Just like getting some exercise and eating a bit better, start planning, start saving and start to build wealth.
Before you set up a budget and implement a savings plan, there is something simple you can do straight away to help protect your family's financial future. Guardian Term Life Insurance can give you peace of mind knowing there are plans in place to ensure the financial security of your loved ones. Being in good financial health also means thinking about what would happen if your loved ones could no longer rely on you. Guardian helps you protect the lifestyle you've worked hard to build.
24 Apr 2022