How to create a profitable side hustle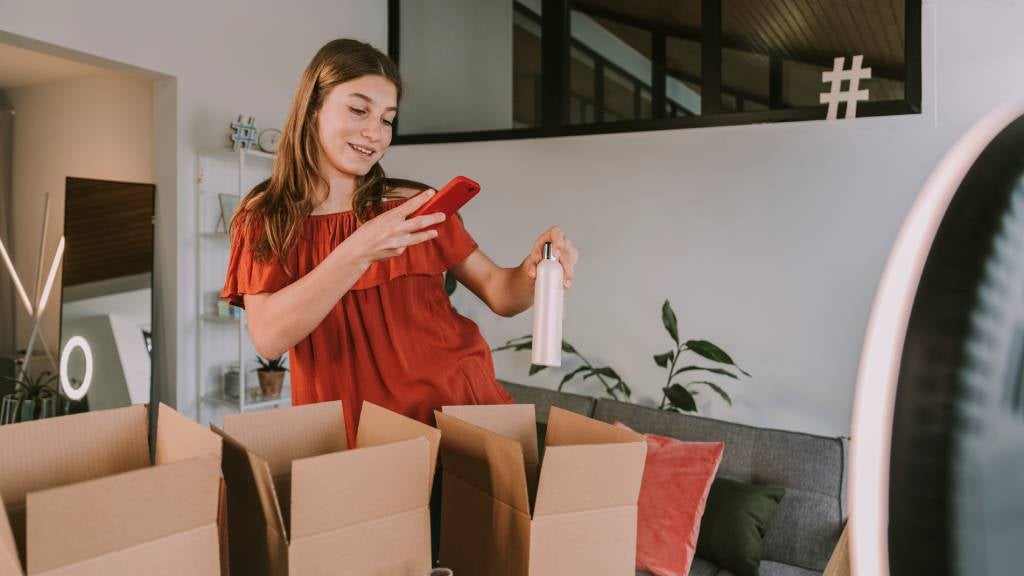 Even if you are happy with your current career path, a side hustle can be a great way to pursue something that you love – and maximise your earning potential! From cooking to gardening, writing to wood burning, more and more Australians are transforming their side hustle into a full-time venture that creates significant wealth. Read on for help to get your idea off the ground, and ensure your business venture becomes a long-term success.
However, please remember that the ideas and information below don't take your personal circumstances into account, and seeking advice before making any decisions is important. This is not a guide – this is just a starting point to get you thinking about what could be beneficial for you.
How common are side hustles in Australia?
Whether it was due to the pandemic forcing more people to spend time at home or a generational shift towards entrepreneurship, a rising number of Australians are looking into the potential of side hustles. In fact, the Australian Bureau of Statistics revealed an estimated 867,000 Australians were already working more than one job in the 2021 December quarter, which is more than any other time previously recorded since the Bureau started keeping records in 1994.
While side hustles usually require a time investment outside and above the hours you put into your regular job, with hard work and careful planning you could become far more successful than you ever imagined. If you have niche skills that could fill a gap in the market, they could be used to create a profitable source of income if you market yourself well.
How to get your side hustle idea off the ground
If you are just getting started with the idea of building a side hustle, it can be an exciting but also intimidating time. After all, almost half of all new businesses in Australia fail within the first four years. The good news is that if you spend time preparing for all eventualities, you can determine whether your side hustle is a good – and profitable – idea, or whether it's best to just keep it as an enjoyable hobby.
When you are ready to get started, you may wish to consider three important rules:
Failing to plan means planning to fail: As with any new venture, preparation is key. Especially if you intend to make money off your side hustle, you may wish to conduct market research, look into your competitors, find out how much other people in this job/industry usually make, and set some actionable goals for your first week, month and year.
Put in the hard work: Especially at the start-up stage, you may need to dedicate a reasonable amount of time to get your side hustle up and running. Depending on what you are doing, you will most likely need to spend some money getting set up with everything you will need to run the business, so check your finances to make sure you will be able to cover the necessary expenses to get started. As Warren Buffet famously said, "The best investment you can make is an investment in yourself" so consider looking into relevant courses or other resources that can help plug any gaps in your knowledge or skillset.
Be honest with yourself: While some side hustles take off, many don't. Your ultimate goal will be to make your side hustle profitable, but that may require not paying yourself a wage for the first few months. As we heard in the previous point, investing in yourself can have the greatest rewards, but the reality is that transforming a side-hustle into a source of wealth may involve a significant investment in time and/or money. Alternatively, you could look into side hustles that don't require too much of your own capital, such as a dog-sitting or ride-share company.
Tips for making your side hustle more profitable
Once you are up and running, your next – and arguably greatest – challenge is to find customers and start making money. While you might be able to manage every aspect of your side hustle, from creating and managing your social media outreach to sourcing suppliers and shipping your product, others will want to focus on one particular area. For example, if you are a great people person but not overly creative or technical, you might need to outsource certain tasks to specialists in their field while you manage the sales and marketing.
If you carried out lots of planning at the beginning but find you aren't making as much progress as you expected, then you might need to rethink your approach. Set aside some time to look over your original plans, and revise it to create a new plan of action. This could involve revisiting measurable goals, the specific markets you want to target, as well as a budget that you can stick to.
Finally, you could consider approaching a business coach. Whether it's a side hustle or a full-time business, time is often your biggest enemy. Talking to a business coach can help you learn how to manage your time better. They can also be honest about your ambitions and help reveal gaps in your skill set so you can upskill where needed.
Time and energy
Making extra money is possible if you put the necessary time and energy into planning and setting up your side hustle.
A side hustle can help you create the life you've always dreamed of for yourself and your loved ones, so consider protecting it with life insurance. Guardian Insurance gives you multiple cover options, so get a quote online today.
29 Sep 2022