Tips from successful entrepreneurs on starting a new business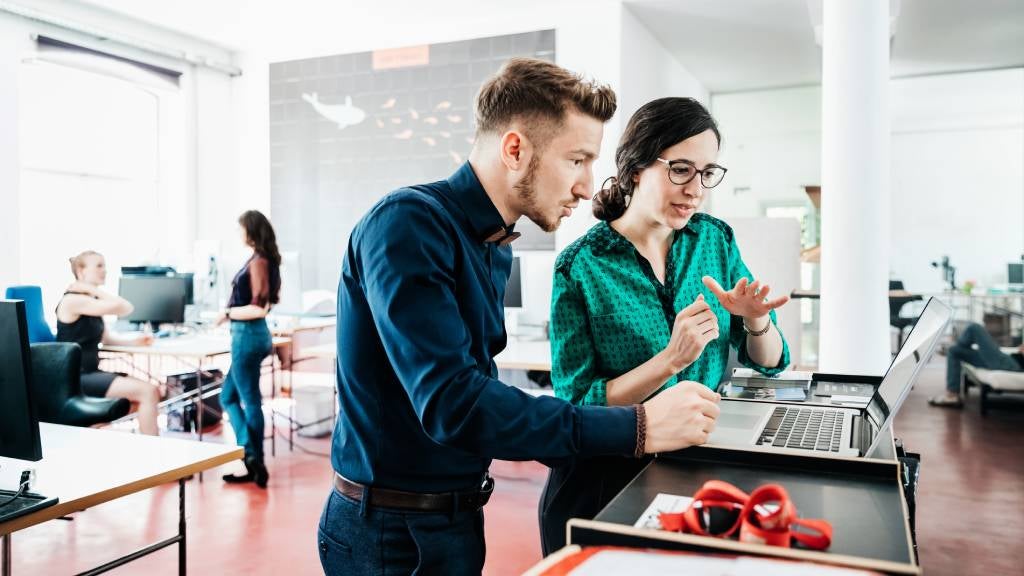 Ditching the 9-5 to work for yourself is something many Australians dream of. According to a 2020 government report, there were over 2.3 million small businesses in Australian 2020. In 2018-2019, small businesses contributed over 32% of the country's total Gross Domestic Product (GDP). Other studies indicate the self employed are generally happier than salaried employees, with some researchers suggesting psychological flexibility (focusing on and moving towards what's important to you while acting to cognitively regulate emotions that may hold you back) plays an important role in entrepreneur satisfaction.
So how can you get started, and what pitfalls do you need to be aware of when running your own show? We ask two successful entrepreneurs for their tips and advice.
The risks and the rewards in starting a business
Whether you turn a casual passion project into a money-spinner, or write a comprehensive business plan you follow to a tee, there are many ways to start and manage a business.
Lindy Alexander, a social worker who swapped to full-time freelance writing in 2017, says her business was very much a 'side hustle' at first. She set herself an income goal of $100k/year, documented her first year in business on her blog, The Freelancer's Year, and found that others immediately wanted what she was having. An online hub of articles, resources and courses followed – and in the freelance writing world, Lindy is now a household name.
"Through my courses I can see that what I teach is having an impact on people's lives – one of my students made $80k in her first proper year of freelance writing, others are getting their first stories published in magazines. I'm so proud and thrilled to play a small part in their success."
Michael Shafran, a New Yorker and food journalist with a passion for bagels (the kind he couldn't find in Sydney), decided to take the leap by starting his own artisan bagel business. Ten years on, Brooklyn Boy Bagels has its own café, supplies grocers and supermarkets, does home delivery and has glowing reviews from just about every food magazine and website around. "The road to success has been both hard and rewarding", he says.
"Hospitality is a high-wire act every day, but I'm a determined and competitive person, and I'm still a creative at heart," he says. "I was making bagels for friends in my kitchen for 12 years before I thought I should give the business idea a try, and I've found lots of satisfaction in implementing my vision – imperfect as it is sometimes – and working towards my goals."
Top tips for aspiring business owners
In business, you don't know what you don't know, so it's smart to learn from people who've been there before you. Here, Lindy and Michael share their tips.
1. Know your market and have a plan
"If your business has lots of moving parts you need a solid roadmap," says Michael. For hospitality businesses, for example, he advises planning out your business model, labour, expenses, equipment, processes and other costs. "You need to know your numbers and be fiscally disciplined from the start, or you might stay unprofitable for a really long time," he says. "Also, careful planning means you don't scale your problems – you scale your efficiency."
In Lindy's case, market demand was in the bag: her audience were keen to learn and told her so. "I'm not a business plan kind of person," she says, "but my business has evolved and what I do has changed a lot. My income used to come from features and corporate clients, but now it's split between course revenue, and writing travel and food features I'm most passionate about."
2. Believe in what you're doing
You've done the research; you've got a great product – so why is it so hard to start? Analysis paralysis is something many entrepreneurs suffer from, and you need to push through it.
"I doubted myself so much in the beginning," remembers Michael. "You're in a space you've never been before and you're wary of failing."
Lindy admits she would've launched her first course earlier. "I sat on the idea for 18 months after I announced it because I had all kinds of doubts about how valuable it would be. I wish I'd borrowed a bit of confidence from my future self and gotten it out into the world sooner!"
3. Find your people
"The right advice can be priceless to a new entrepreneur," says Michael. "I'm wary of consultants, you can lose a lot of money – the most valuable people around me are either successful already or retired and have given me great advice for nothing."
"When you run an online business, community is everything," adds Lindy. "It can be so challenging if you don't have peers doing the same thing as you. I've been really lucky to be surrounded by individuals at a similar stage in business to me and their support and encouragement is priceless."
4. Get your finances and documentation sorted
Starting without a cent in the bank is not the way to go, for any business owner. Financial mismanagement can be the death knell for a business, so you want to get this right.
"For freelance writers, there can be a delay in when you file stories to when you get paid so a financial buffer is essential," advises Lindy. "Also, ask an accountant about tax, get a business bank account and take out insurance."
"Financing a new hospitality business can be tough, as lenders may not look at you and you may need to borrow from friends and family or investors," adds Michael. "If you get business partners, choose them wisely – a partner who has a financial stake in the business should always offer more strategic value than just the funding."
5. Look under the hood (regularly)
Understanding every aspect of your business is the reality of being a business owner – so it means you'll need to have your finger in a lot of pies (or in Michael's case, bagels!).
"Even if you don't have the skills to do something and you hire someone to do it for you, you still need to understand what they're supposed to be doing – I need to understand what my finance guy is doing, what my packers are doing, I need to know enough about sourdough to figure out why the rye bread might be flat today," he explains.
And for online businesses, knowing the inner workings and processes means choosing the right tech. "I chose an all-in-one course platform and that's been a godsend because I'm not particularly tech savvy," explains Lindy. "I love that I can send emails to my subscribers, build courses and sales pages and take payment all in the one place."
6. Put the word out
"We hear 'marketing' and think of FB ads or self-promotional LinkedIn posts, but marketing is also about building relationships and making people aware of what you offer," says Lindy. "So, in my freelance writing I regularly pitch editors, I engage with them on social media, I go to events and network with them and see all that as marketing."
She also has a separate Instagram for her blog and courses. "On there I share advice and strategies about freelancing, I write a weekly newsletter, I go on podcasts, I speak at events and I network with other entrepreneurs. It all makes a difference."
To wrap up…
"And while starting a business and making it work is a learning curve, you won't believe how it changes you," says Michael. "You can have really challenging times, as an entrepreneur, but I think owning a business makes you so much stronger as a person."
Lindy agrees and says while there will be times when it feels tough and nothing goes to plan, you have to trust that things can and will turn around. "Don't be afraid to walk your own path – yes, there's a lot of advice out there about what you should do when running your own business, but the truth is, it has to work for you and your life. Experiment, have fun and know that so many people in 9-5 jobs wish they had the freedom and flexibility that you have!"
Peace of mind to do what you do best
While you're focused on making your new business a success, consider taking steps to protect the other things in life that are important to you. Having the life insurance in place can give you peace of mind knowing your loved ones may be financially protected if the worst should happen to you. Find out how we can help with Guardian Life Insurance.
20 Nov 2022