How to reclaim more hours in a week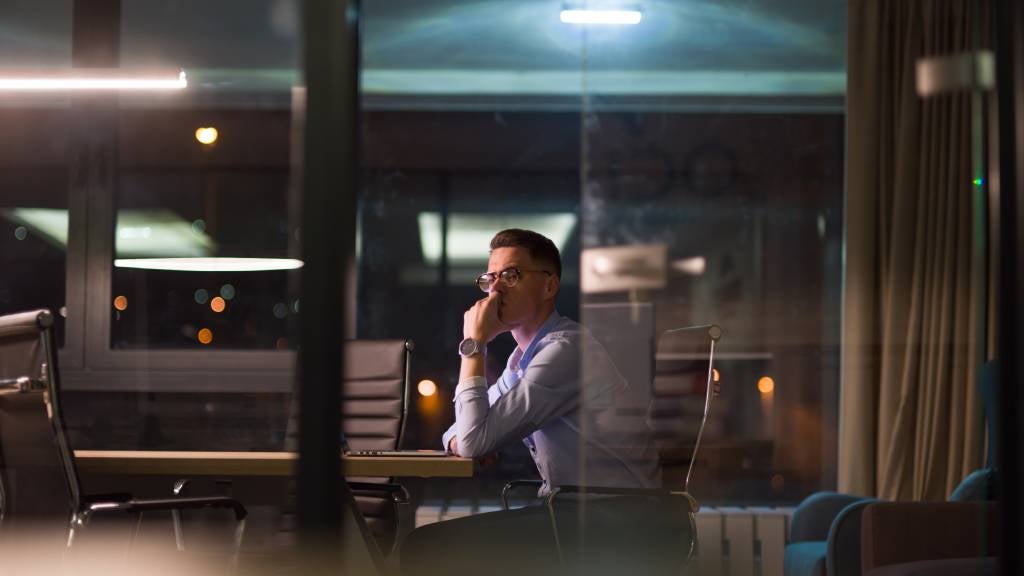 Do you ever find that there aren't enough hours in the day? You are not alone. Many Australians say they are time-poor, and about one-third say they are under "chronic time stress", with women far more susceptible to feeling rushed for time. To help you find the ideal work-life balance, here are some strategies to help you reclaim more hours of your week.
The importance of work-life balance for Australians
We might be known as the "lucky country" but in order to maintain a comfortable life for ourselves and our family, many Australians end up spending more time at work and less on enriching activities. According to the latest data from the OECD Better Life Index, about 13% of Aussie employees work "very long hours", well above the OECD average of 10%. Full-time workers in Australia also spend less time on personal care and leisure than the OECD average.
So, why is work-life balance so important? Not only does it mean you get to spend more time with those you love and less time in the office. It can also contribute to greater physical and mental wellbeing. In fact, having a good work-life balance can help prevent headaches, chest pain and digestive issues, while also reducing stress which can lead to depression and anxiety.
Ready to be a happier, healthier you? Here are four actionable strategies for claiming back 'lost time' in your week.
1. Plan out your tasks and stick to a maximum 8-hour workday
Over time, it's easy to fall into the habit of overworking – that is, staying late at the office or working deep into the night at home (especially if you're WFH), only to do exactly the same thing the next day. It's a fast way to lose all the free time you should be spending on leisure activities and relaxing.
While it might take some time to find the right balance, start organising your day into a standard eight-hour session. Plan out all your must-do tasks for the day and if you can't fit them all into those eight hours, consider how some things could be delegated or automated. And if you find yourself with any non-essential tasks, simply shift them to another day that isn't full.
2. Master the art of delegation
The most successful leaders understand the value of delegating. It's a misnomer that to be the best, you have to do all the hard work yourself. Instead, trust in those around you to do their jobs well so you can focus on the tasks that are most important for your role.
Having processes and systems in place can help streamline the delegation process. When there is a clear framework for cross-collaboration, you can eliminate a lot of the time-consuming back and forth that can happen when you are trying to hand over tasks to a co-worker.
3. Start big, end small
At the start of the day you will probably have more energy to tackle the largest and most challenging tasks first – especially if you are well rested. Productivity is often at its peak at the start of the workday, so ensure you take on the toughest jobs early and then wrap up your day with smaller or easier tasks. It's also a good idea to practise the art of monotasking.
It might be enticing to begin your day with something easy, but as the workday drags on and you find yourself getting tired or mentally worn out, you might see one of the larger jobs and place it in the too-hard basket for tomorrow. This will only make the rest of your week busier and eliminate any chance for you to reclaim those much-needed hours.
4. Eliminate distractions
It's easier said than done, but you might be surprised by just how much time you end up wasting during the day by attending to your phone or emails immediately. By freeing yourself from external distractions, you can focus entirely on the job at hand and therefore complete your tasks more efficiently.
Consider silencing your email notifications and putting your smartphone in your drawer while you work on the most time-sensitive tasks. In most cases, you won't need to respond to an email or text message immediately.
Focus on what's important
Making such a major change to the way you live and work won't happen overnight. There will be times when you will have to work a little later to hit a deadline, or if you work for yourself you may not be able to switch off your phone for extended periods. However, by starting small and monitoring how much time you are saving every week, soon you may find yourself rewarded with a bounty of 'extra time'.
By focusing more on your work-life balance you will hopefully gain a variety of mental and physical health benefits, so it could be the ideal time to review your life insurance policy to ensure it's still meeting your needs. Help protect your family's lifestyle with Guardian Life Insurance.
21 Feb 2023