Is negative gearing an investment strategy worth trying?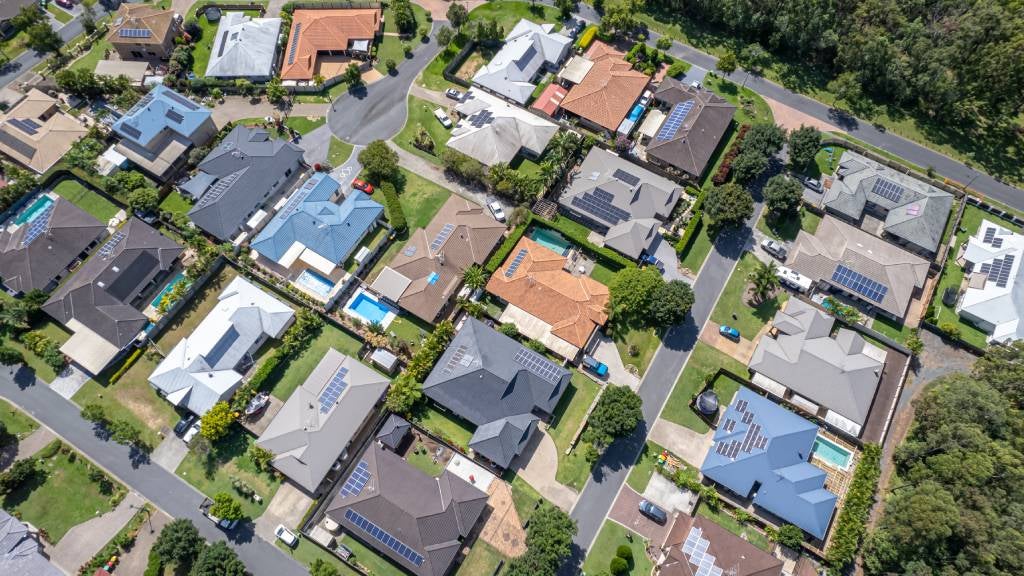 If you're considering buying an investment property or already have several, you may have heard the term 'negative gearing' on a property.
Negative gearing – which essentially involves making a loss on your investment – may not sound too good on paper, but it can be beneficial for some property investors, and is a strategy used by many Australians to potentially reduce tax and grow their portfolio.
In fact, the latest ATO Taxation Statistics found nearly 2.3 million Australians declared 'net rent' in their tax returns, with 1.2 million of those negatively geared (in other words, claiming a rental loss).
Okay, so what exactly IS negative gearing?
If you own a rental property and the expenses associated with your property are more than the income you've earned from it, that property is considered 'negatively geared' according to the Australian Taxation Office. However, gearing can apply to any type of investment, not just housing.
It's a popular strategy because any losses associated with the property may be able to be deducted against other income such as salary and wages. Typically, reducing the amount of payable tax.
In a good market, you'd then hope your property value is on the rise, resulting in more capital gains and a decent profit when you finally do come to sell.
Pros and cons of negative gearing
Like any investment strategy, there are reasons for and against negative gearing. Opportunities can include:
On a good wicket: High income earners may have enough disposable income to easily make repayments and maintain the property.
The market's hot: A strong housing market means the value of property and the rental returns are likely to increase, and therefore benefits may be obtained from long-term capital growth.
Savings on tax: Property investors in a high tax bracket may be able to deduct losses from a rental property against their income.
Meanwhile, negative gearing may be utilised less in situations where:
The market's slow: In a weak property market, house values could dip and potentially take years to recover, meaning money could be invested in a property that's not going up in value.
Money's tight: Those on a strict budget and spending more than they can afford on an investment property could get into financial strife.
Financial Freedom: If moving towards financial freedom, having no debt could be a more comfortable position to be in.
Potential risks of negative gearing
There's no doubt that negative gearing may be considered a high-risk strategy. The following key areas of concern should be considered carefully:
Interest rate rises: If rates rise, the cost of borrowing increases and that can reduce the returns as an investor. Plus, difficulties may arise if the interest on a mortgage outpaces the ability to raise the rent at the same time.
Rental income risks: Relying on rental income to cover an investment property may be impacted if an extended vacancy occurs or a high level of rent can't be obtained, which means the costs may need to be covered out of pocket.
Cash flow issues: If the expenses from an investment property exceed the rental income, funds needed will be out of pocket, potentially impacting cash flow. This can also be an issue if the property has defects or needs a lot of maintenance.
Problems selling: Negatively gearing a property is a long-term investment – and if funds are required urgently, the need to sell may be sudden and funds may not be available quickly.
Is it worth it?
Negative gearing can be an effective strategy for property investors, but it's not right for everyone.
Firstly, it's more of a long-term strategy – it's not unusual for investors to hold onto a negatively geared property for years or even decades, in order to enjoy the tax benefits and any potential capital gains. There can also be tax implications, so it's important to talk to your accountant or financial.
It's also important to consider your own individual circumstances, financial situation, and appetite for risk, as all of these come into play when deciding whether to negatively gear a property.
Is it right for you?
In the right market, and if you have the right financial circumstances, negative gearing can offer property investors lots of potential benefits. However, it's also essential to do your homework and figure out if a long-term investment strategy is right for you, and be proactive about minimising the risks. If you need it, getting the right financial advice can help you make an informed choice.
While we can't help with your negative gearing strategy, we can help you protect the things that are most important with a life insurance policy. Request a quote today.
15 May 2023