Why should you consider life insurance in your 30s?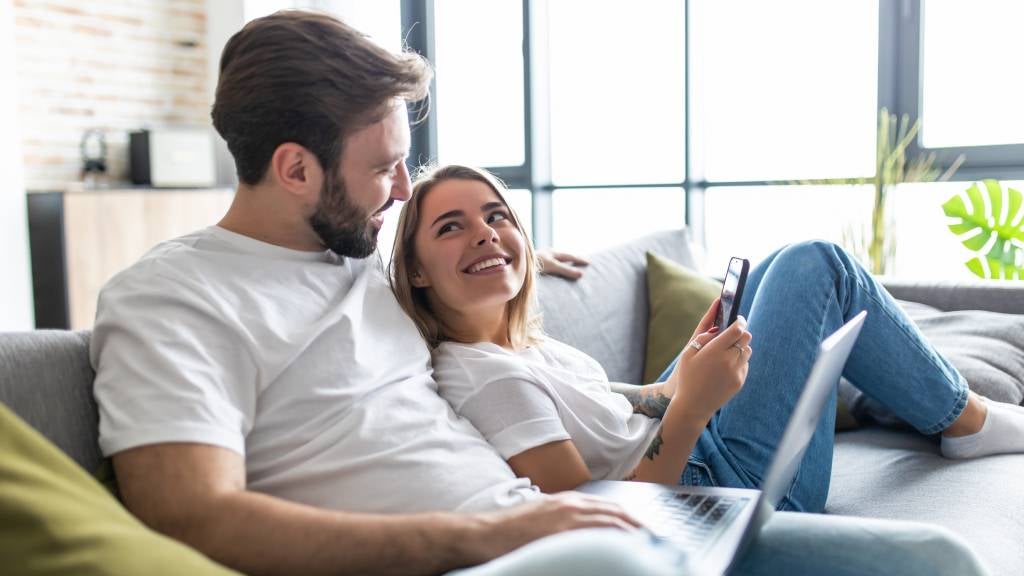 Life insurance can give you financial protection and peace of mind and while it might not be a topic that's front of mind when you're in your 30s, it's important to take a moment and think about how you would provide for your loved ones financially when they need it most.
So let's cover the basics and discover why everyone in their 30s could consider life insurance.
What is life insurance?
So, you've got questions about life insurance? You're not alone! Essentially you pay regular premiums in exchange for a lump-sum payout should you pass away or be diagnosed with a terminal illness. This payout can help to provide financial support for your loved ones when you're no longer there to do so yourself.
In your 30s, you probably feel like death is a long way off. But the reality is that the unexpected can happen. So here are five reasons why you should think about life insurance at this important life stage.
1. Protect the life you've built for your family
By the time you reach your 30s, you've probably already accomplished a few life milestones. Maybe you've gotten married, bought a home or started growing your family. All these achievements come with financial responsibilities and commitments. With life insurance, you can ensure there is protection, so that if something happens to you, your family could maintain the lifestyle you've worked so hard to build. The payout could cover rent or mortgage payments, outstanding debts and even take care of future financial goals, such as funding your children's education.
2. Protect your partner
If you have a partner who relies on your income or shares financial responsibilities with you, life insurance could help to protect your partner should you no longer be there to support them financially. In the event of your passing, your partner could face financial loss, including loss of income and even increased expenses like childcare. Life insurance can provide financial support to cover these expenses and help them maintain their quality of life.
3. Keep paying the mortgage on your family home
Home ownership is a huge achievement, but it does mean you are saddled with a mortgage. With life insurance, your family might not have to struggle when keeping up with the repayments if you were to pass away unexpectedly. Life insurance can help ensure your loved ones are able to live in the family home and give them stability when they need it most.
4. Provide for your future children
Planning to have children or already expecting? Congratulations! This is an exciting and joyous time, but it also comes with increased financial responsibilities. Life insurance can help protect your child's future by providing financial resources for their upbringing, education, and other essential needs should the worst happen to you. It can help ensure your dreams for your child's future aren't compromised due to unforeseen circumstances.
5. Keep paying the bills if you are terminally ill
Life insurance isn't just about providing for your loved ones after your passing – it can also help you during your lifetime. Some life insurance policies allow you to access a portion, or even all, of your policy's benefit if you are diagnosed with a terminal illness. This can help cover medical costs, caregiving expenses and any other financial needs that might arise as you deal with your illness.
Why life insurance could be important in your 30s?
Financial security for loved ones: Life insurance provides a form of financial security for your loved ones when they need it the most. It may allow them to maintain their lifestyle, cover day-to-day expenses and achieve their goals – even if you're no longer there to support them.
Sooner may be better: The sooner you take out insurance may be better. Why? Because as you age and experience health issues, the likelihood increases that your insurer may apply a loading or special exclusion to your policy, or you may even find that some insurers will decline to offer you cover.
Putting the right cover in place
Life insurance should be something everyone in their 30s thinks about. After all, it's at this stage that you are starting to build a life with increased financial responsibilities.
If you want to protect your loved ones and their financial future, get peace of mind by considering a life insurance policy. Talk to Guardian Insurance today to find out more or request a quote online.
31 Oct 2023