Top university degrees for high-paying jobs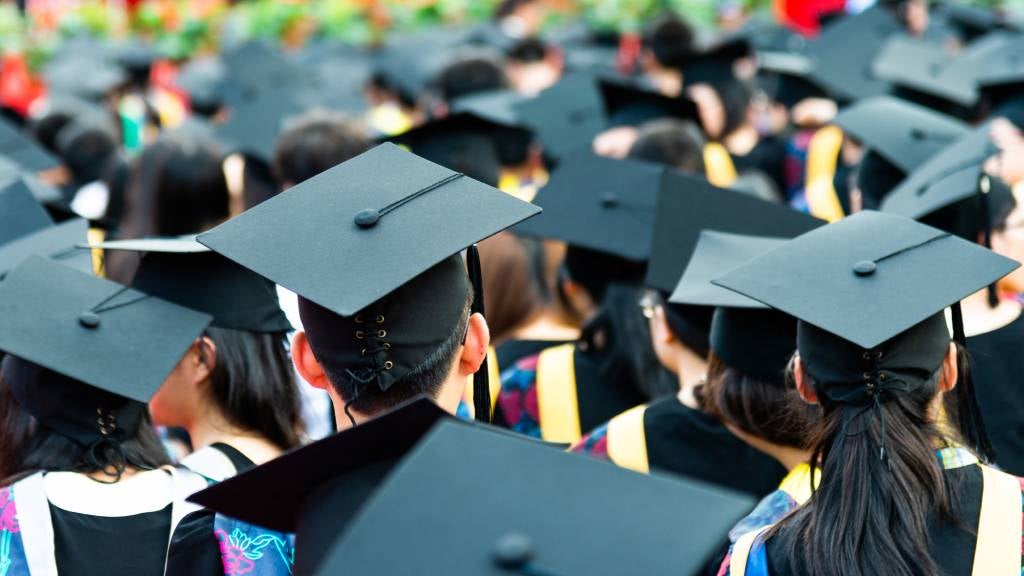 While there is definitely merit in the old saying, 'find a job you love and you'll never work a day in your life', the fact of the matter is we turn up to work with the ultimate aim of making a living – and earning a little extra is always a good thing!
While experience and on-the-job training are always valuable additions to your resume, education is one of the most recognised and respected ways to show an employer that you have knowledge worthy of a salary increase.
And, if you're thinking of utilising further study as a means of improving your financial prospects, there are a number of factors to keep in mind.
What university courses lead to top-paying jobs?
If you've made a trip to the doctor's recently, you may have already diagnosed that the highest paying careers in Australia are found in the medical field.
According to the Australian Tax Office's most recent taxation statistics, 5 of the top 6 paying jobs in the country are medical practitioners. So, it's no surprise that medicine is consistently in the top university courses in Australia in terms of ATAR, VCE or other entry pathway marks required.
However, before you download and binge all 18 seasons of Grey's Anatomy, keep in mind that there's more to becoming, say, an anaesthetist than simply completing a 4-6 year medical degree. Upon graduation, you'll need to spend a year working as an intern in a hospital, followed by at least another year as a resident, then complete a 5 year fellowship with the Australian and New Zealand College of Anaesthetists – which should be noted, is a highly selective and competitive fellowship in which to gain entry.
Overall, you could be looking at almost 15 years of education and training – not to mention ongoing training throughout your career – which is a significant commitment that you should be aware of if you are thinking of making a change.
Top 10 paying degrees in Australia
According to the Quality Indicators for Learning and Teaching 2020 Graduate Outcomes Survey (QILT), the top undergraduate areas of study for median full-time salaries in 2019/20 are:
Dentistry
Medicine
Teacher (education)
Social work
Engineering
Computing and Information Systems
Rehabilitation
Law and paralegal studies
Architecture and built environment
Nursing
Don't have a spare 15 years? An MBA may be for you
If your interests (or skills!) lie outside the highly specialised field of medicine, Australia's 10 best-earning jobs are rounded out with top careers in the engineering, legal and finance sectors, or in becoming a chief executive officer or managing director.
That opens a realm of possibilities to find yourself in one of these well-remunerated roles, although almost all of them will require you to study at university. And one of the best university courses to put yourself in the running for a high-paying job is the Master of Business Administration (MBA).
A postgraduate degree is generally 18 months in length, many of the top MBAs in Australia are offered part-time, allowing you to continue to work while you complete your studies over a 3 to 5 year period.
Spending more time studying a degree that leads to a great career path could well be worth it, with the Australian Financial Review (AFR) reporting, "Executives who graduated from Australian MBA schools over the past three years saw their salaries rise 28% to an average of $157,000 after completing the program, while Executive MBA graduates enjoyed a 44% pay bump".
How much does it cost to do an MBA vs a university course?
Of course, the pay increase that comes about from earning an MBA is slightly diminished by the cost of completing these studies.
According to the AFR's most recent MBA Schools Ranking, domestic fees for studying an MBA at a top university in Australia range from $31,200 at Central Queensland University through to $80,000 at Macquarie University.
These costs can be claimed as a self-education and study tax deduction "if the education relates to your current employment activities" – and not if the aim of your studies is "to get new employment or change employment" so it's best to check with the ATO regarding your eligibility to claim on matters such as this.
Comparing this cost to another university degree is dependent on a number of factors – many undergraduate degrees are significantly subsidised by the Commonwealth, for example, and student contributions vary depending on the area of study – a four year Doctor of Medicine degree at the University of Sydney will cost around $45,000.
Effectively, it would be fair to say that the costs are comparable.
Top 10 MBAs in Australia
According to the 2022 QS Global MBA Rankings, the top 10 MBAs for return on investment come from:
Melbourne Business School
The University of Western Australia's Business School
Monash Business School
UNSW (AGSM)
UniSA Business School
Macquarie Business School
UQ Business School
Australian National University
UTS Business School
Victoria University
Don't just plan for your career, plan for your family's financial future.
Many of the top income earners invest years of hard work and time into building their career so they can provide a better life for themselves and their family. Getting life insurance can help provide financial security for you and your loved ones if the worst was to happen.
17 Apr 2022