How to negotiate a pay rise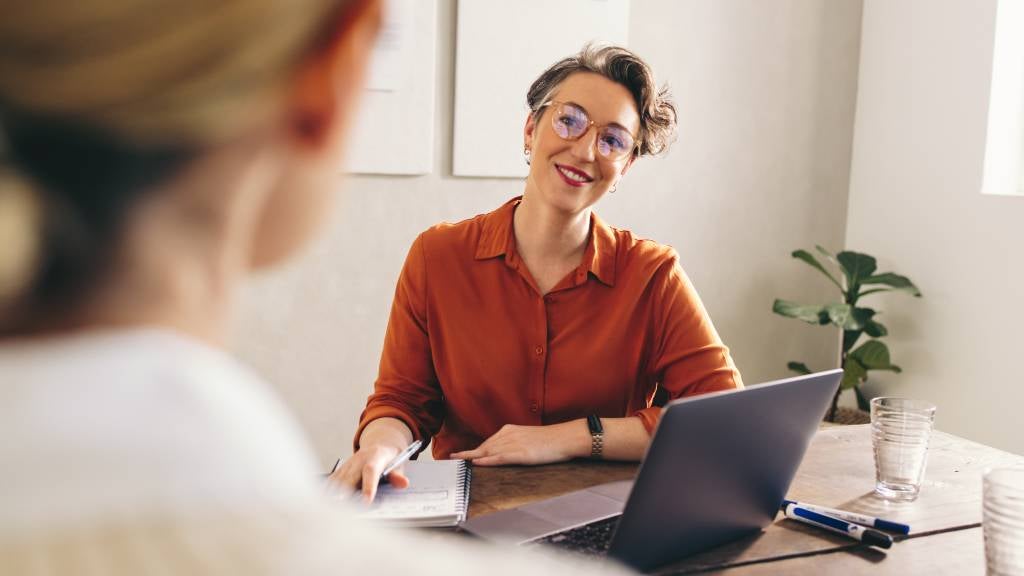 Along with several interest rate rises, Australians have been hit by surging inflation that is making the cost of living more expensive than ever. Indeed, the monthly CPI indicator rose 7.8% in the 12 months to December 2022. So, with everyday life getting costlier, now may be the perfect time to start negotiating for a pay rise. Here's how to start the conversation with your boss.
Why you deserve a pay rise
According to the latest Hays Salary Guide FY22/23, there's a variety of reasons why Australians should be asking for a raise this year. Top of the list is that 77% feel confident that business activity will increase in the year ahead.
There's also the reality that the skills shortage is hitting employers hard, and they will want to hold on to their best talent. According to the same report, the skills shortage has made 56% of candidates more confident to ask for a pay rise, while improving job-search prospects is a key reason many employees have started upskilling – 45% have developed new technical skills, 36% soft skills and 26% digital skills over the past year.
If you are ready to start earning what you deserve in the current market, here are three ways to start negotiating for a pay rise.
1. Write out a business case for yourself
Everyone in your organisation might recognise that you deserve to be paid more, but if you can't communicate exactly why you should get a pay rise, it's very unlikely that your boss will agree to it.
So rather than jumping straight into a conversation about wages, take some time to reflect on your work contribution and build out a clear business case that describes your value. Include examples of where you clearly saved the company money or brought in new business. Also keep a record of all the extra hours you've spent working beyond the traditional 40-hour week. After all, you could have spent that time on a side hustle but instead you have been committed to the business.
It might also be worthwhile to reach out to your colleagues or clients you manage and ask them to provide feedback on their experiences with you. You can include the best quotes in your business case to show that your customers and your co-workers see you as a valuable addition to the company.
2. Bring your research to the table
One of the best ways to illustrate your worth to the company – and why you deserve a pay rise – is to share job ads of what your competitors are offering people in the same role as you. Especially if you have been at your job for a number of years, it's likely that salaries will have risen.
In addition to collecting a number of recent job ads with higher salaries than you are on, visit websites like Glassdoor to understand what other workers in your position are earning. You might also like to speak to recruiters in your industry about what type of salaries their clients are getting.
Armed with this financial data, you can flesh out your business case and build a bullet-proof argument for why you deserve to be paid more for your position.
3. Be firm in your conviction but flexible on the details
The reality is that some businesses simply won't have the capital to pay you your true worth. For example, start-ups often pay their workers less but offer other incentives like flexible work arrangements or employee share schemes. If you are uncomfortable with this, then you may prefer to work for a larger, more established organisation.
It's important to always keep the bigger picture in mind. Maybe your boss can't offer you the pay rise you want, but they might be able to give you more responsibilities you've been asking for, with the incentive of a pay rise in the next financial year if business starts to boom.
Negotiating a pay rise is a two-way street. Rather than getting fixated on a specific dollar amount, listen to what your employer can offer in return and find a solution that pleases both parties.
Bonus tip: Don't forget about further inflation
Failing to negotiate a pay rise can cost you an incredible amount of money over the length of your career, but just as important is continuing this conversation for the benefit of future you. The cost of living may not stagnate – but your salary will if you let it.
Start the conversation
Many employees would prefer to keep their head down and not start an awkward conversation about money. But the reality for many of us is that if you don't ask the question, you may miss out on future financial opportunities. With inflation and interest rates continuing to rise, it can be important to have conversations about a pay rise for the benefit of yourself and your family.
When you are thinking about your value as an employee, it's also important to consider what protections you have in place for the life you've built for yourself. With life insurance, you can help protect your loved ones financially, even if you are no longer around to provide for them.
Guardian Insurance offers straightforward life insurance products that are easy to apply for, especially if you're on the go. Get a quote today.
21 Feb 2023